Manufacturing Industry
Growing Your Manufacturing Business
We have a track record of growing manufacturing companies
Those familiar with the manufacturing industry know how important it is to pay close attention to detail. Cazarin Interactive applies this same level of close attention to detail when designing manufacturing company websites. Persuasion architecture and compelling lead magnets generate the success that manufacturing companies are looking for.
Market Research
Questionnaires catered to your business
Market research and competitive analysis are essential for any manufacturing business to achieve success. By understanding the current industry trends, consumer behavior, and competitors' offerings, you can craft a targeted and competitive strategy. Market research not only helps you understand your customers and their needs, but it also allows you to identify areas for growth. By staying informed of industry trends and utilizing a competitive analysis, your manufacturing business can stay ahead in the ever-changing market.
Brand Positioning
Developing the messaging that speaks to your target audience
Positioning your brand correctly is essential for success in today's competitive manufacturing industry. With the right messaging that speaks to your target audience and a sharp focus on your core values, you can create an effective brand strategy that will drive growth and profitability. To get the most out of your brand positioning efforts, consider investing in the services of a professional consultant who can help you identify your key objectives and develop a plan to reach them. With their expertise and experience, you can ensure that your brand is accurately represented and effectively communicated to the right audiences.
Optimized Conversions
Questionnaires catered to your business
For manufacturing companies looking to optimize their conversions and improve the user experience, investing in an effective digital marketing strategy can be a great way to engage potential customers. By focusing on developing a strong foundation of customer engagement and optimizing conversions, you can ensure that your manufacturing business stays ahead of the competition.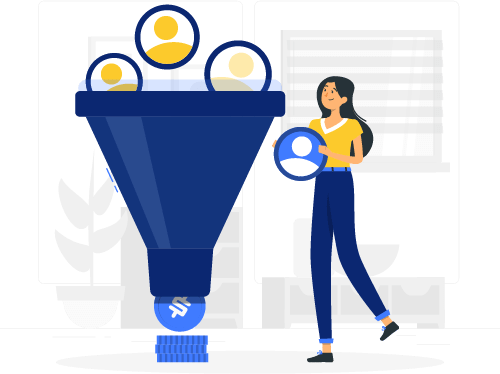 Lead Generation
Questionnaires catered to your business
Lead generation is an invaluable tool for manufacturing companies looking to increase their customer base and grow their business. By leveraging the right strategies and tools, businesses can effectively capture the attention of their target audience and drive qualified leads. However, it is important to remember that lead generation isn't a one-time process, but something that needs to be continually maintained and reinforced with new tactics. Investing time, energy, and resources into lead generation will help manufacturing companies reach their business goals and establish a strong foundation for the future. So, don't wait any longer to get started – take action today and start generating leads for your business!
Tell us about your manufacturing company
"*" indicates required fields