THE CLIENT | FasTest
Providing faster, better, and safer connection tools for the automotive and aerospace industries is a top priority for FasTest. As a dedicated manufacturer of advanced engineered Sealing Connection Tools (aka connectors), FasTest keeps a customer-centric focus and is dedicated to helping its customers reduce manufacturing costs and increase their production efficiency. Well-trusted in the industry, FasTest was often the first place technicians went for connector products and maintenance.

CLIENT CHALLENGES |  Better Way to Connect to Technicians
Spending time helping their customers choose the right products for their production needs, offering solid product advice, and showing product comparisons is what helped FasTest build its outstanding reputation. While their customer support was superior to their competitors, FasTest wanted to enhance interactions with their customers, especially online. Their existing website was functional, but it wasn't very user-friendly, and the mobile platform was difficult to navigate. Plus, their website did little to showcase their high-quality products or custom-engineered solutions. Wanting to showcase all of their capabilities in a better way, FasTest reached out to Cazarin for some marketing assistance.
SOLUTIONS | Scope of Work
Brand Strategy
Brand Identity
Website Development and Design
Enhanced eCommerce store
SEO
Content Marketing
THE IMPACT | Real Results
FasTest became a client of Cazarin in 2013. After a new web design and branded eCommerce solutions, FasTest began to see quick results:
50%
increase in sales within 6 months
80%
increase in sales within 1 year
THE CAZARIN APPROACH | Improving Product Specifications
It was during the discovery meeting that Cazarin quickly saw what set FasTest apart from the competition.  They truly were dedicated to their customers and technicians, and they knew their products inside and out.  After checking out some of their competitors, Cazarin presented FasTest with a strategic step-by-step marketing plan to highlight their products, improve specifications, and create a simplified eCommerce platform designed to grow their distribution network and continue building on their reputation.
THE OUTCOME | Building Connectors Together
With a new brand identity and keyword-rich content, FasTest began to be ranked higher in online searches, was positioned better than ever in SERP, and its distribution network began to grow.  The new eCommerce platform out-performs competitors and now features online product comparisons, which is a bonus to their customers and technicians.  It was something their customers had been wanting all along.  Working alongside the FasTest team helped us create a branding and marketing strategy to position them as a premier leader of connector tools, maintenance, and support.  Their online presence quickly grew, as did their product sales.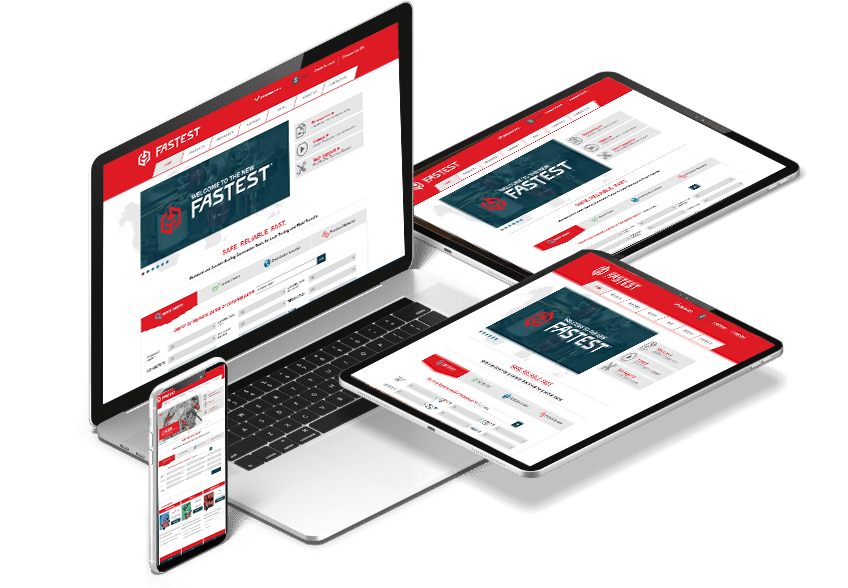 IN THEIR WORDS | What FasTest Has to Say
We doubled our sales in the first year thanks for the new website.
– Grant Bistram – Marketing Manager, Fastest Inc.
Our work speaks for us.
See for yourself!