Email Marketing Strategies that Work
When it comes to the intense email marketing competition, no arena is as cut throat as your inbox. With over 144 billion business emails sent globally every day, standing out among the competition can seem overwhelming and at times impossible. Emails have proven to be one of the most consistent producers of success and click-through conversion rates of the digital marketing era. The key, of course, is to have a super strong email strategy that gets you noticed, and makes you stand out from the clutter, avoid the SPAM filters and trash button, and get the open and CTR rates that will make your email marketing efforts worthwhile. 
---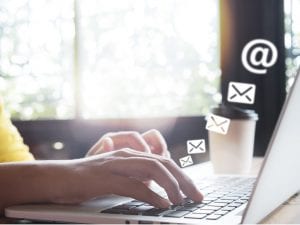 Personalize the Right Way. 
---
Inserting the name of the recipient into the email tagline or the introductory body of the email may seem like a great idea, but it can actually backfire. Forcing familiarity or in using an obvious "mail merge" has actually proven to turn recipients off, and today's potential customers and consumers are too savvy to fall for fake intimacy. The BETTER way to personalize an email is to tailor it to the recipient's needs. If you're selling products, make sure you lead with offers that the recipient would be interested in based upon their previous purchasing history, or with products that you know you offer that will be useful for their business. If you're selling a service, focus your email on topics like sharing an article that gives them useful tips for their business, or on pain points they might experience that you can relieve for them.
---
Wow.
---
You wanted to read this paragraph because of the one-word subject line made you wonder what the topic was about, right? Email marketing is no different. Statistics have proven that if you're looking to boost open rates, the shorter the email tagline, the better. Creating some mystery and intriguing people about the topic is the key to getting people to open the email and explore further. Conversely, click-through rates are increased by subject headlines that grab the recipient with content that they will find useful. Numbered tip lists on topics that people find interesting or informative always perform well. Asking questions in the subject line perform strongly, as do ones that suggest a story line (think about some of those click bait headlines we all fall for, like "You won't believe what happened when this puppy found a bone!"). So, depending on what your KPIs are (open rates or CTR), use your tagline to help enhance your email marketing.
---
Make it Mobile.
---
Studies indicate as much as 47% of all emails are now accessed and engaged from a mobile device. It's crucial that any email you send out be optimized for and attractive on mobile devices. Not only does it engage recipients and encourage them to interact with your email, it shows that you are a knowledgeable and "up-to-date" organization who knows what they're doing when it comes to email marketing. Some tips to enhance the readability factor of a mobile email? Consider the following: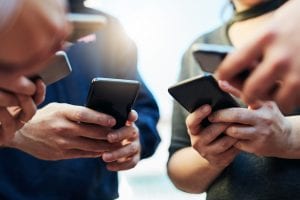 Change your email layout to a

one-column design

Increase the

font size

for better readability on a small phone screen

Make any

CTAs (Call to actions)

very clear (buttons are best) and put them "above the fold"

Typically people hold the phone with their dominant hand and scroll with their thumb. With that in mind, keep tappable content in the

center of the screen

if possible.
---
Everyone loves the word FREE. 
---
With the amount of people competing for inbox attention, consumers are able to ask "What's in it for me?" Recent studies show that emails offering something for free perform significantly better in both open and click-through rates than those that don't. If you're a B2C organization this is easy; offer a free sample of your product or a "BOGO" offer. It's a great way to get people to engage. Ask them to sign-up a friend to receive the deal and you'll get something in return. If you're a B2B company, offer some free advice on your area of expertise, a free template or tool. In either case, link them to a specially created landing page to tailor the message they receive and personalize their experience.

Email Segmentation and Automation. By now you've heard all the buzz about the importance of marketing automation and segmenting your audience. Although it may sound like a complicated process, utilizing tools like SharpSpring or other automation systems to properly segment your email recipients and ensure they have a customized, personal experience with your company is the name of the modern digital marketing game, because it builds both brand recognition and loyalty. 
If you're struggling with how to best implement marketing automation best practices at your company, an expert marketing agency like Cazarin Interactive can help you get started with our Automation Kick-Off Package. We'll do a thorough audit of your current CRM and email marketing plan and help you get started on a modern email strategy that will yield better numbers and stronger conversions. Give us a call today to set up an appointment to start working smarter!