5 Tips on Using Google My Business in 2020
In today's digital world, both modern consumers and businesses looking for partners and vendors rely on the internet more each day to manage their daily lives. You may curse Google under your breath, but the truth is, Google is not to blame. If you're the owner of that business, not updating your information on your Google My Business (GMB) page can cost you business, damage your reputation and make it appear as if you don't fully understand how today's buyers or organizations do business these days. Keeping your information updated on Google My Business and Google Maps is an essential component of relaying accurate information about your product and service offerings and improving your SEO efforts and page rankings.
---
Here are a 5 tips on making your Google My Business presence work for you:
---
1. Perfect your profile
Taking ownership of your Google My Business profile and creating a perfect profile with accurate, comprehensive, and up-to-date information is the first step to optimizing your Google My Business page.  Your profile is the first thing that people come across when they search for your business on Google, so make sure you do the following with the main aspects of your post: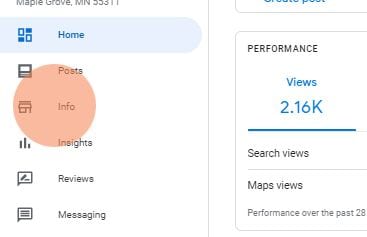 Name

: The safest and the smartest bet would be to keep it consistent with what is currently listed on your website.

Address

: It is the next essential element! Pin your business location accurately on GMB.

Phone number

: Ideally, you want just enough information to eliminate the barriers to your potential clients contacting you, so make sure to include your phone number. When done correctly, your customer is just a click away with the clickable phone number and address in your Google My Business profile.

Business category

: Be specific while picking up a category. The category you choose will describe your business and connect you to customers searching for the services you offer. Remember, your business category is one of many factors that can influence your local ranking on Google. Thus, you should consider your keyword strategy when adding a business category.

Description

: Google My Business allows 750 characters worth of information to be displayed on your listing. The 'description' section normally comprises of eye-catching information that mirrors the purpose of the brand or business. I'd recommend you not to stuff this with keywords, but be sure to incorporate at least one right search term in there to reflect your business accurately, while helping to improve search visibility.
2. Collect reviews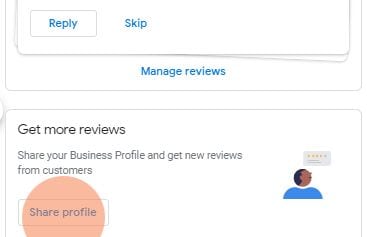 Google My Business page reviews are crucial to your overall digital presence. These reviews show up front-and-center for all to see whenever they perform a google search to look for a business, service or product on Google. Those star ratings and the online reviews make it easier for consumers to quickly compare competitors, and know whether a business can be trusted and if their products or services are good or bad.
3. Post content often
People looking for a business online will evaluate it based on its recent posts. Ensure you're posting relevant and useful content on your Google My Business account. The key is to post valuable content highlighting your product or service, showcasing any business related upcoming events, using relevant and high-quality media to update on a recent company advancement.
4. Add quality images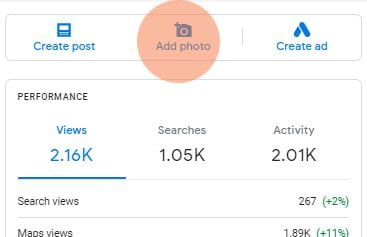 No Google My Business listing is complete without photos. Once you've incorporated the necessary information in your listing, you can personalize the visual experience of your page. Businesses with photos on their listings are 2x as likely to be considered reputable and get 35% more clicks. Make sure to upload a profile photo, logo, cover photo, and general photos to give people an idea of what your business looks like and what products and services they can expect from you. The more that users can envision your business online, the more will they be interested in it.
5. Be consistent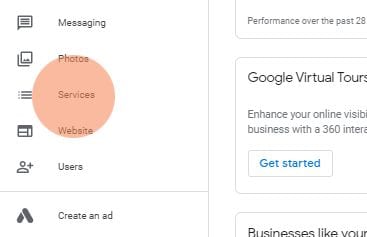 Make sure the information you share is consistent across the web. Any form of inconsistencies in the information you share on the web will negatively impact your search ranking and would act as a barrier to customer discovery. It's important to guarantee that all the information you share on your Google My Business listing is consistent with what is currently listed on your website, social media or anywhere online.
If you need some advice on how to best set up your Google My Business page, keeping your information updated and improving your SEO efforts and page rankings, let your team at Cazarin Interactive help you! We can assist you in setting up a your business for success!