What in the World is Inbound Marketing?
Almost every day it seems there is something new to talk about in the world of marketing. While many types of marketing may sound familiar such as social media marketing, content marketing, and email campaigns, what about marketing approaches that leave you guessing what they are and what they mean?  To help eliminate the guesswork on some of these, let's get familiar with the ins and outs of Inbound Marketing.
What is Inbound Marketing?
By its definition, Inbound Marketing is a strategy that attracts consumers to your brand through carefully created, high-quality content. To make that sound a little simpler, Inbound Marketing is organic written content you publish and is designed to be discovered by consumers that are seeking "something".  That "something" is what your business/brand is offering in the digital/online space.  
This organic type of content draws customers to your website to help them form connections, answer questions, and solve problems.  The Inbound Marketing approach often reaches more potential customers than other traditional advertising methods.
How Does Inbound Marketing Work?
Inbound Marketing is found in just about every brand and online business. This strategic approach utilizes many forms of "pull" marketing to include blogs, articles, search engine optimization, website content, and social media posts to name just a few. Through keyword research and strong SEO practices, Inbound Marketing pulls customers to your creative content. This marketing method can have a significant impact on the growth of startup businesses as well established organizations.  
It is important to remember that Inbound Marketing is not paid advertising. It consists entirely of organically drawn leads, so it strictly relies on your creative writing team rather than banner ads or paid promotions.  
What Are Some Examples of Inbound Marketing Content?
A great example of Inbound Marketing is when a camera shop creates a blog post about the newest digital camera on the market. When written with well-researched keywords (trigger words) along with keyword-rich images, it is more likely this post will be found by photographers or studios that have an interest or need in that particular camera, or photography equipment or other photography-related techniques and general information that can be found through your online presence.
Other examples for Inbound Marketing include written case studies, landing pages, infographics, and video messaging. And don't forget about your social media platforms  – creating the best, well-scripted posts boost engagement and increase brand awareness.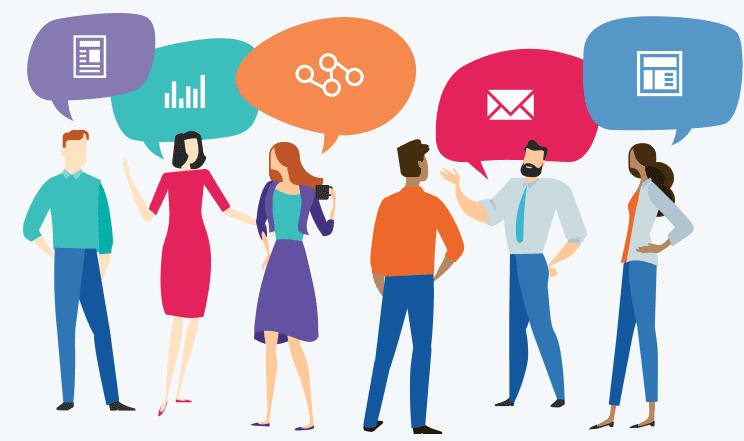 Why Does Inbound Marketing Matter for My Business?
Remember, Inbound Marketing is about getting the right words (your content) to the right people (your customers) at the right time.  
If you are not actively participating in Inbound Marketing, you could be losing out to your competitors. Think of it like this – you have a product or service available, and so do your competitors. And if customers are already online and searching for the same products and services you offer, you should do as much as you can to attract those potential buyers to your website, or blog post, or case study or infographic, or video…. You get the idea!  
And since Inbound Marketing is essentially free promotion, it only makes sense to get creative with content and begin your own Inbound Marketing strategy that captures the attention of those looking for what you offer.
Does Inbound Marketing Really Work?
Yes! Yes! Oh, and Yes! Inbound Marketing works for any business and is a marketing method that is here to stay. The return on investment has been proven through countless case studies by small businesses and large corporations. It is a less expensive advertising alternative that provides high-quality leads that you don't always get with paid, outbound marketing techniques.
You now know that Inbound Marketing works and is a fairly inexpensive way to generate more revenue and increase leads. But can you do it yourself? In short, the answer is yes, you sure can. Just make sure you have a creative writer that is well versed in SEO strategies and content writing. But be patient. Creating the right content does take time. If you find that you just don't have the time or need help with an Inbound Marketing plan, reach out to our team of experts who know exactly what to write, when to write it and when to post it. The Cazarin Interactive Marketing team can help you get started.  Reach out at cazarin.com/contact to chat with one of our team members about your strategy for Inbound Marketing.