CASE STUDY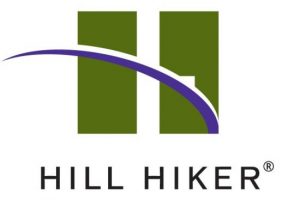 AN ELEVATING STORY
Already recognized as one of the leading international providers of inclined elevation systems, Hill Hiker, Inc. was looking for a way to take their brand presence to the next level.  Enter Cazarin Interactive! Find out how the experts on the Cazarin team helped achieve this local family company's online goals!
AN ELEVATING STORY
Like many stories of success, the tale of Hill Hiker, Inc. started as a small family company with an idea. The concept was to build inclined elevator systems that made minimal impact on the surrounding environment but provided superior functionality utilizing innovative design and technology. No simple task, to be sure, but for Bill and Laurel MacLachlan, founders of Hill Hiker, Inc. there was no other way to do it than to do it with commitment and quality.  That dedication paid off, and twenty-two years later, Hill Hiker, Inc. is a national leader in the design, manufacturing and installation of inclined elevator systems and outdoor lifts. Their reputation for safety, reliability and quality is industry-wide, and their commitment to innovation was recently recognized with the Project of the Year award from Elevator World magazine.  
HILL HIKER/CAZARIN INTERACTIVE PARTNERSHIP
Hill Hiker, Inc. came to Cazarin Interactive with a desire to bring their marketing goals to the next level. Realizing that the world was increasingly unfolding online, Hill Hiker,Inc. wanted to find new ways to streamline their marketing communication efforts, increase their digital presence, and increase their search engine optimization results. "We saw immediately that while Hill Hiker was well known in their industry, they could do a lot more to reach potential clients through more dedicated digital engagement." says Ricardo Ortizcazarin, owner of Cazarin Interactive."We knew that Hill Hiker could reach more potential clients with more robust social media, more regimented email campaigns and regular content updates on their site to start."
 Cazarin Interactive started with developing a regular blog page on the Hill Hiker website. "A well-written, frequently updated blog page was a great marketing option for Hill Hiker. Not only does it serve as a great PR tool to promote all of their accomplishments, it also provides a way to post fresh content and tag keywords on their site to maximize their SEO efforts," says Ricardo.  "Additionally, it makes them quotable; positioning them as the industry-leaders they are and making their content branded and highly shareable."
Cazarin Interactive has also implemented regular email drip campaigns to ensure that the Hill Hiker name stays "front and center" in current and potential clients minds. "In today's mobile world, it's crucial that companies do everything they can to reach customers in that environment. It's also important to show them information they're interested in and want to find out more about," says Ricardo. "Through regular e-blasts to segmented audiences, Hill Hiker is able to promote their business and encourage their audience to link back to their website; a proven strategy that leads to converting interested people into clients."  
COMMITMENT TO SERVICE, EYE TOWARDS THE FUTURE
Spreading the word on Hill Hiker, Inc. has paid off.  Not only has Hill Hiker,Inc. realized increased engagement on their website, more qualified leads and more coverage, their efforts have also been recognized by their peers.
Winning the 2018 Project of the Year award for their Patuxent River State Park Observation Tower project was one of Hill HIker's proudest moments thus far. The park is a major tourist draw in the area, including over 7000 acres of riverside parkland that includes several habitats for wildlife and a vista of many scenic landscapes.  Wanting to ensure the smallest possible environmental imprint, Hill Hiker devised a way to include an elevator support structure made out of the same timber as the existing observation tower. The result was just what the commission had hoped for: an integrated, environmentally sound lift system that was accessible to all visitors.
A WINNING COMBINATION
With installations in 35 states and 9 countries, Cazarin Interactive is poised and ready to support Hill Hiker's exponential growth. As they continue to expand into new territories,  Cazarin Interactive will continue to provide Hill Hiker with unparalleled service and digital marketing expertise to ensure their idea of providing innovative elevation systems that respect the environment can continue to spread throughout the world.

Cazarin Interactive was a big part of us getting the word out about the victory. We saw a lot of increased engagement on our social media and website from the promotion of the award, and that leads to more clients and more status in the industry.
Duncan MacLachlan
Head of Marketing, Hill Hiker