THE CLIENT | Corval Group
Corval Group is a well-established team of service professionals that brings complex development and construction projects to life, specializing in large oil and gas, refining, power, energy, and food and beverage industries.   They were instrumental in handling the mechanical construction for the Mall of America in Bloomington, MN.
CLIENT CHALLENGES | Needing to Scale Up
Corval Group began growing from its early days in 1921.  With their outstanding reputation and can-do attitude, no project was too much for the Corval team.  The only problem they were facing was the size of their website.  Their website did little to bring attention to their many divisions or the solutions they offered across the country.   The company had evolved so much over the years and decided to reach out to Cazarin for a new look that would unify a national brand and reflect its core values.
SOLUTIONS | Scope of Work
New Corporate Website
Seven additional websites for each division
Brand Identity
SEO and Content Marketing
Targeted Market Research
Marketing and Promotional Items
Brochures
THE IMPACT | Real Results
Corporate website visitors grew more than
50%+
RPPs increased nearly
100%
Tradeshow Leads increased nearly
50%
THE CAZARIN APPROACH | They Talk, We Listen
When partnering with a company as large as Corval Group, the only way to put a marketing plan together is to talk with the experts who know the business.  And that is exactly what we did.  We took our discovery meeting sessions as opportunities to learn what the key stakeholders at Corval Group wanted to convey.  Each representative was firm that Corval Group stood to honor their word and deliver on what they promised.
THE OUTCOME | Building A Strong Online Presence
When we began working with Corval Group in 2009, we wanted to highlight their corporate structure while honing in on the unique specialization of their internal divisions that focused on construction, fabrication, and solutions. Corval Group had a lot to communicate online, and they wanted to keep it as simple as possible for their clients and subcontractors.   We focused on their specialty divisions, created SEO strategies and keyword-rich content to highlight their unique capabilities. 
Since tradeshow marketing was a top lead generation method for Corval Group, we created new marketing materials, including signage, brochures, and infographics.   Now, more than 11 years later, Cazarin still provides marketing and promotional assistance to Corval Group to keep them high on the SERP and fresh on customers' minds.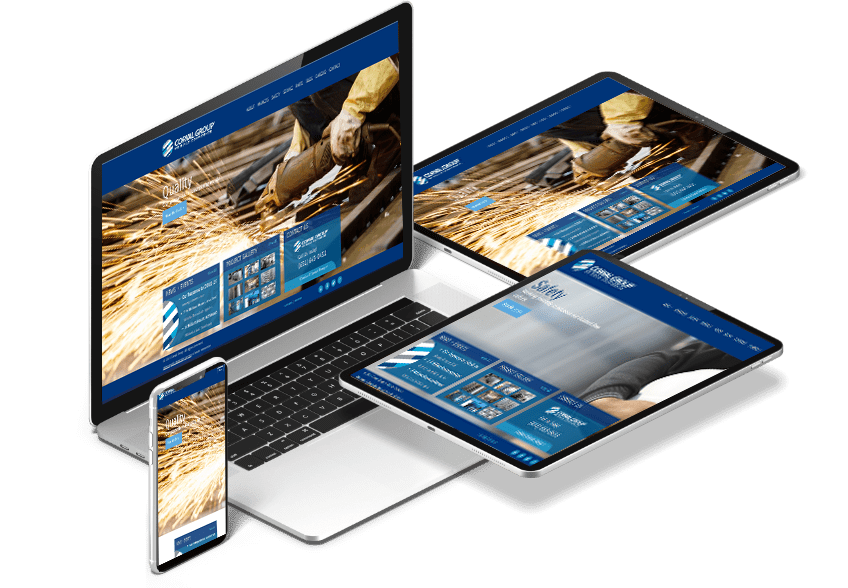 IN THEIR WORDS | What Corval Group Has to Say
"Thanks for helping us to show our capabilities on the Internet!"
Peter Jordan – Corval Group
Our work speaks for us.
See for yourself!