5 Tips to Best Use Video in
Marketing:
Practical
tips

and information to

best use

video marketing across different channels
Learn how to
avoid

making common mistakes
Thursday, September 29th 2022 11:30am -12:00pm CST via Webinar
Video marketing can take many different forms in this day and age: informational, product, culture, videos dependent on social platforms, long-form interviews, and many more. Join us on September 29th and learn more about the following:
5 tips to best use video
How to best utilize video on different channels
What videos do I need to have
Things to keep in mind when filming or using a videographer
Avoid common video mistakes
Learn alongside marketing visionary and Cazarin Interactive's CEO and President Ricardo Ortizcazarin as he shares the importance of video marketing, how to separate yourself from your competition, how to most effectively use videos depending on your goals, and what to avoid along the way.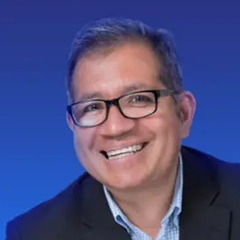 Marketing Strategist, President
As an experienced speaker, programmer, sales executive and business owner, Ricardo has helped companies of all sizes take advantage of the Internet and both digital and traditional marketing. From developing and implementing a company Needs Analysis, to evaluating and tracking results—Ricardo is able to skillfully address the needs of his clients. Ricardo has been featured in the Minneapolis/St. Paul Business Journal and founded Cazarin Web Group, Inc. in April 1998.