THE CLIENT | Tracense
Tracense is a technology company seeking to secure better, everyday life for all of humanity through their vapor-based electrochemical sensors.  Capable of identifying a large variation of chemical families, Tracense' pioneering technology senses and analyzes explosive compounds.  Safeguarding government buildings, embassies, and consulates, their mission is aimed at preventing present and future threats and dangers to humanity in industries across the globe. 
CLIENT CHALLENGES | Enter the U.S. Market Proved Challenging

Based in Israel, Tracense wanted their technology available in the U.S. marketplace.  Even with product success globally, Tracense was having difficulty breaking into the United States market and approached Cazarin Interactive to create a dynamic strategy to help build their infrastructure.
SOLUTIONS | Scope of Work
Brand Messaging and Positioning
Website Design and Development
Marketing Collateral – Brochures / PDF
Consumer Research
Video Creation
Product Video Library
THE IMPACT | Real Results
Paid and Organic Reach
Product Demonstrations Up
Web traffic Up in less than 3 months of launch
THE CAZARIN APPROACH | Safety and Security First
Knowing that security is top priority for Tracense, Cazarin was happy to work closely with the Tracense security and IT team.  Capturing every detail from Tracense was an important step from the onset of this project.   
"We knew that Tracense had the exact technology that U.S. businesses needed to expand their security measures and we had to get every detail right", says Ricardo Ortizcazarin, owner of Cazarin Interactive.  "Tracense was depending upon us to tell their story and explain how these new safety sensors were protecting humanity and making better life experiences."    
With full partnership of the Tracense team, Cazarin led extensive U.S. market research to put together a complete branding strategy and build their U.S. brand identity.  
THE OUTCOME | Large Project with Big Rewards
The highly sophisticated web platform, brochures, marketing plan and positioning along with an impressive library of product and service video messaging was put into action for Tracense.  The rewards of the new platform were more than Tracense envisioned, but exactly what they needed for penetration into the U.S. market.  
Cazarin will be the  first to say that the Tracense project was a huge undertaking.  Utilizing dedicated account teams for market research and multiple account partners, Cazarin is proud to be part of the success that Tracense has encountered. With a complete branding strategy, Tracense now has increased website traffic with world-wide interaction that has led to more clients and increased brand awareness.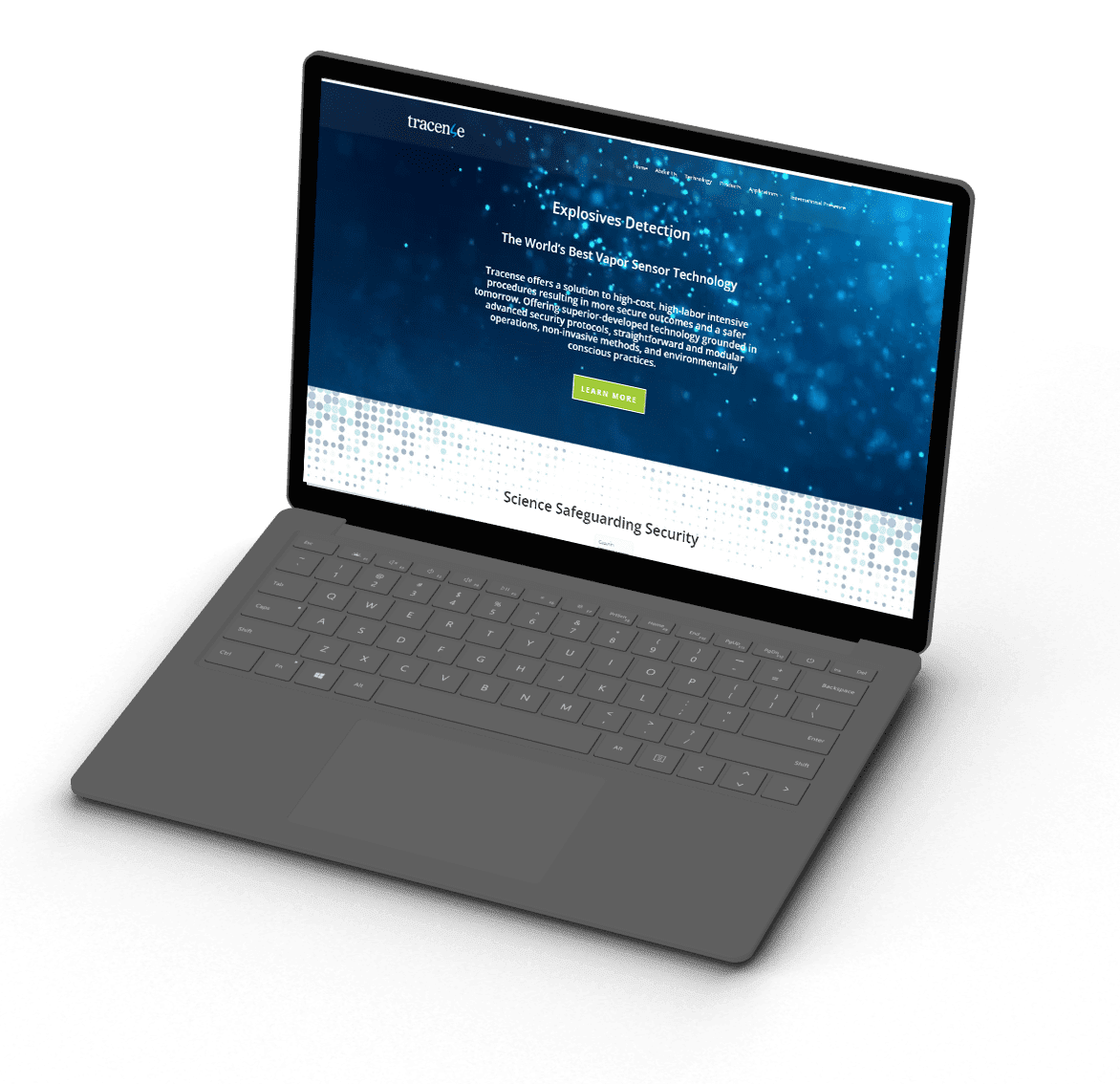 Our work speaks for us.
See for yourself!