Advice for leaders who are struggling with eCommerce
Many businesses who thought they would be successful at selling with their online store are struggling and can't understand why.
I recently had a prospect come to us and say "We paid a company in New York a lot of money to build us a beautiful eCommerce website. I also spent $10,000 on Google Ads and then…" I understood where this potential client was going and told them I had analyzed their business website and could tell they probably only sold about $200 dollars worth of product. The prospect was shocked and said to me "How did you know?". I explained to them that the website creative was very pretty, however, the eCommerce website itself was not created to sell well online.  It needed to be optimized yet.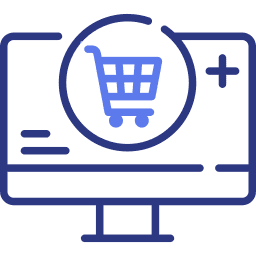 There are a number of very key elements that must be included to have a successful business website that produces a lot of online sales and transactions.
Trust

is the first and most important thing. 

Persuasion Architecture

shows the information in a sequence which persuades the audience to take action to the next step.

Clear calls to action

that are easy to follow the steps. 

Great UIX

provides great user experience, it is achieved by having the above-mentioned items.

Sticky Brand

by having the right content and messaging on the site.
Trust:

You can increase consumer trust by making sure the following is present on the site:

Correct Spelling: Mediocrity is not usually tolerated.  Make sure the website has the right content and everything is spelled correctly.  Websites with multiple spelling errors usually scream foreign, fly by night operations.
Certificates:

Associations
BBB
Certifications
Etc.

Persuasion Architecture: You can download our Persuasion Architecture White Paper for more information, but basically create a path for the experience the user will have on your site up to the point of purchase.
Clear Calls to Action: There must be very clear calls to action. Don't ask for the sale right away, provide proof they are making the right decision with reviews, technical information, blog stories, and videos of the product being used.  Follow a process to convince the consumer.
Great UIX:  If you take care of persuasion architecture and create clear calls to action the UIX will likely be good. To make it great you need to do the following:

Test the speed of the website on several devices, such as laptops, tablets, and smartphones
Review the rendering on all the different devices.
Test it in different operating systems

Microsoft Windows
Apple macOS
Linux
Android
Apple iOS

Test it in different browsers

SafariChrome
Internet Explorer

Sticky Brand: The content of the website must be well thought out.

Brand Essence
Tagline
Content of the website to be consistent with the brand
Increasing sales through your eCommerce website doesn't happen overnight 
Give time to the process, if you follow the above steps it will help you to increase sales in your market. To ensure success you need to review your digital marketing tactics frequently to fill the gaps where needed.
Once you are able to do this then you can create marketing tactics to increase traffic to your online business.  If you do it before you fix the mentioned items there will be a lot of money wasted in advertising. 
Want to know how strong your website is? 
---
Resources :::::  
Question:::::
What measuring tactics will you put in place?
Let us know if we can help you in any way.
Watch Video