Thanks! Please tell us about your experience.
We'd love to hear about your specific experience with Cazarin Interactive. Please take a moment to leave us a review on Google+ or Facebook. It's easy, and it helps both our team and our prospective customers gain insight into our customers' perspectives.
On Google:
Click the "Review Us" button below.
Select a star rating and share your experience with us.
Google Review
On Facebook:
Make sure you're signed in to your Facebook account.
Click the "Review Us" button below.
Under the "More" Menu, click "Write a Review" or select
a star rating underneath "Tell people what you think."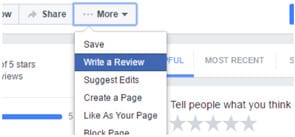 Facebook Review