THE CLIENT | Minnesota Department of Transportation | Rural Transit Assistance Program  (RTAP)
For the Minnesota RTAP team, it's all about maintaining safety through high-quality training courses and programs.  The goal is to provide positive customer-focused service to transit agencies by engaging with them to know their needs, offering the right opportunities for knowledge transfer, and advancing the skills and competencies to the individuals providing transit in Greater Minnesota.  In other words, RTAP focuses on keeping all transit programs operating efficiently and safely.  The RTAP training program focuses on enhancing the quality of training and technical assistance and encourages peer networking and engagement.

CLIENT CHALLENGES | Needed A System To Connect Employees and Operators
The Minnesota Department of Transportation's Rural Transit Assistance Program (RTAP) was doing a great job externally, but it was the internal workings that needed some attention.   The old way of training and keeping data accessible was functioning okay, but it was not up-to-date or as user-friendly as systems they had seen from other municipalities.  MN RTAP wanted to create a system that could easily connect employees and operators with the data, reports, workshops, seminars, certifications, and training that were being accessed daily.  And with so many updates and compliance trainings, they wanted to make sure the system could be accessible on desktop, mobile phones and tablets. After reviewing multiple bids to create a new systems platform, MN RTAP awarded the contract to the Cazarin Interactive team in 2019. 
SOLUTIONS | Scope of Work
Direct consulting
Custom application development
Developed specifications
Dedicated training portal
eTraining system
Web development
Web hosting
Web maintenance / support
THE IMPACT | Real Results
Installed Virtual Training
100%
Installed virtual training technology during COVID 19 – they went from 0% virtual to 100% virtual
THE CAZARIN APPROACH | Consulting For Customized Solutions
Knowing this was not a typical website development project, Cazarin spent time with the leaders and trainers at MN RTAP to get a firm grasp on everything they needed to offer internally to their agencies. The program that MN RTAP envisioned was a system that would require customized development and integrations. It was a system that did not exist yet.  While this was not an intimidating project, building a system of this sophistication required the partnership of other contractors to ensure the proposed platform would accommodate RTAPs internal training needs.  After thorough research, consultations, and design reviews, Cazarin moved forward with developing the new platform and training portal. 
THE OUTCOME | Creating In-Person and Virtual Solutions

Typically held in a classroom-type setting, RTAP wanted to make sure their training programs could also work as virtual and remote presentations. Keeping RTAPs unique needs in mind, the Cazarin team partnered with DRB Consulting for program specifications and application development that included:
A resources area for employers

Online employee registration

Online training area

A course calendar

Automated certificates and training notifications

Online scholarship applications 

Student review area

Document / data access
The new website and training portal was a huge success. MN RTAP was able to better promote their training and offers through the newly developed site and provide updates to trainers and attendees. Today, we continue to host and maintain their website updates and their e-training platform.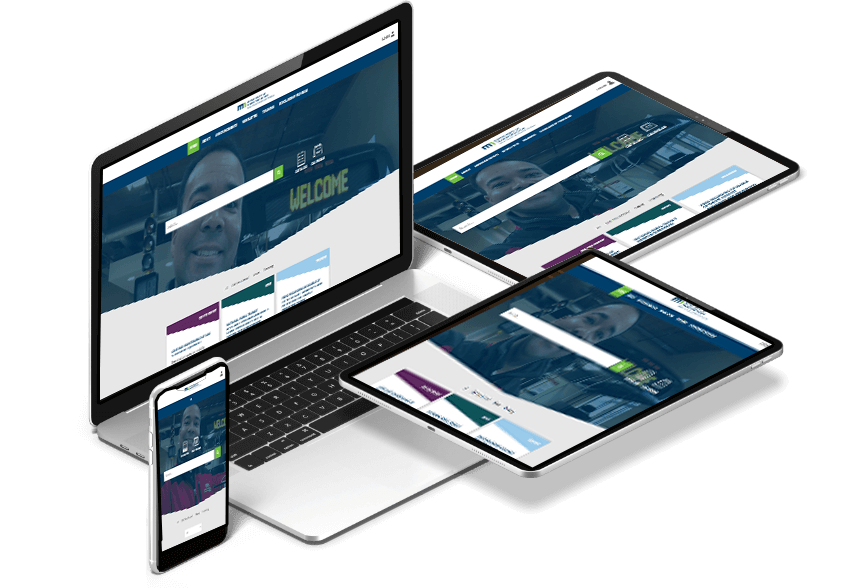 IN THEIR WORDS | What Minnesota RTAP Has To Say
"The best part of working with Cazarin was their creative approach to problem-solving. Their developers are adaptive and collaborative and they helped us identify the right solutions for our needs."
– Mariah Helgeson, DRB Consulting
Our work speaks for us.
See for yourself!