THE CLIENT | Gaughan Companies
In the heart of Minnesota's Twin Cities, Gaughan Companies is dedicated to transforming dreams into realities. From office buildings and retail spaces all the way down to multi-family neighborhoods – they impact their metro region by working closely with customers every step along their real estate journey.  Transforming the lives of their clients, their employees, and their city, Gaughan Companies is building better tomorrows through thriving communities. 

CLIENT CHALLENGES | Expanding their Community Impact
With a population nearing 3.5 million, there was lots of competition in the commercial real estate market in the Twin Cities metro area.  Finding ways to stand out were challenging, but this was not too much for the Cazarin Interactive team.  With a thorough comparative analysis of the competition along with a thorough evaluation, we had a solid strategy to promote Gaughan Companies as a reputable CRE leader and trusted community partner. 
SOLUTIONS | Scope of Work
Brand Identity Refresh
User-Friendly Website
Logo Creation
Updated imaging / onsite photography
Interactive Story Content
Video Creation
Brand Building Strategy
Keyword Development / SEO
Vehicle Wraps
Business Cards
Drone Footage
RFP Response Binder
THE IMPACT Real Results
The Cazarin team is always looking for new ways to boost sales for Gaughan Companies. We created an interactive dashboard that will provide powerful insight on the customer journey and how it relates back to revenue numbers! At the close of 2021, Gaughan Companies has seen:
Decreased website bounce rate
Expected sales increase up 15% in HOA division
Over 10% sales increase in Maintenance Services
THE CAZARIN APPROACH | Broadening Gaughan Reach
We set out to showcase Gaughan Companies in their effective and efficient approach in their HOA and Maintenance Services divisions.  These two divisions alone set them apart from the competition.   While it's true that these were the two divisions out of six that Guaghan wanted to primarily focus on, Cazarin developed an broader approach to bring attention to the entirety of Gaughan Companies and then hone in on their HOA and Maintenance Services specialities. 
The Gaughan Companies website was functional, but lacked responsive elements which led to a high bounce rate. They also needed fresh content and captivating visuals as well as better user experiences in order for site visitors to stay engaged.   
We started with the development of a highly responsive, SEO and high-value keywords website designed to draw visitors to the homepage and leading subsequent pages.  We created relevant and more meaningful brand storytelling content to become searchable through all search engines.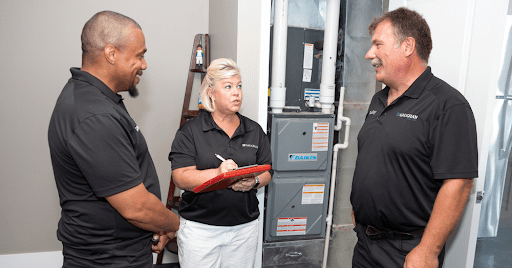 We created interactive content that encouraged visitors to leave comments about their online experience. With newly created videos, access to subscriptions and promotions, website visitors are introduced to subtle call-to-actions prominently displayed on each page.  Cazarin implemented even more for Gaughan Companies including:
Professional Photoshoot
Various Sales Design Needs for Promotions
Multiple Video designs and creations (including script development)
New Website Launch
Marketing Initiatives
Marketing Automation
Developed Brand Guidelines
Proposals for new company offerings to position Gaughan Companies as a regional CRE leader
THE OUTCOME | Long-term Relationships
Gaughan Companies is known for their passion and care towards the employees, community members of Minneapolis/St Paul. As such,  we had a few extra solutions to present that would really benefit them and help set them apart from their competitors!  
As a full-suite of real estate services, we presented Gaughan with Creative Building Care, an approach that supports the entire lifecycle of their real estate services; one that serves their clients during every stage of their commercial real estate journey.  This means that Gaughan Companies would be recognized as the only all-inclusive real estate partner for all commercial services.  
Gaughan Companies is a family-owned business with an incredible legacy of service to the community and we knew that they had a passion to foster local employment within their community.  Keeping in line with their dedication to the Twin Cities, we presented them with a new way to incorporate employment opportunities for area young adults – Gaughan Academy! A program designed to work with local high school students, providing work-based training and skills development for future employment in one of six different divisions of Gaughan Companies.  This program is designed to partner with community leaders, continuing education directors, and the local community college to support area youth for community growth. 
Gaughan Companies loved both of these additional solutions and decided to implement them both into their marketing strategy.  This has led to the creation of additional promotional content through their website, email campaigns, newsletters, blogs, and social media posts and advertisements.
It has been a pleasure working with Gaughan Companies and we are excited to continue our partnership with expanded promotions and stranger partnerships.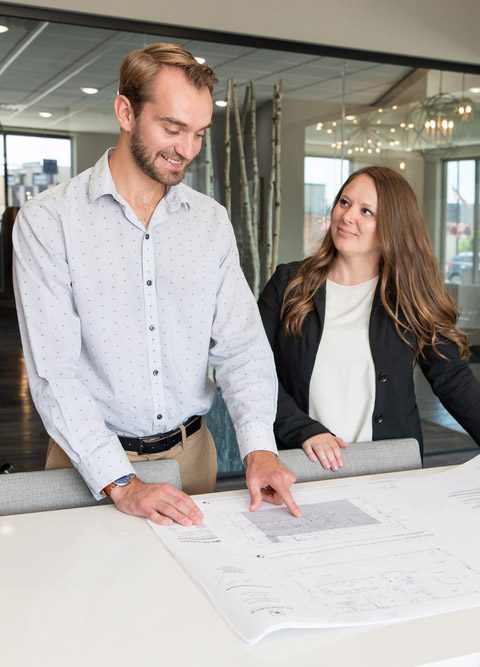 Our work speaks for us.
See for yourself!