"Cazarin Interactive has been a breath of fresh air to work with. We have done business with several other companies like Cazarin in the past, who all came in, over-promised and under-delivered. Cazarin Interactive has delivered on everything they said they would. Cazarin's communication, organization, and follow-through are top-notch! Cazarin has an excellent team of people who looks out for our best interest!"
Brian Keller – Chanticlear, Chief Operating Officer

One-Stop Digital Marketing Solutions

When faced with multiple digital marketing needs, one of the most important things in the mind of a business owner is not having to contact multiple agencies for their desired services. Cazarin Interactive provided Chanticlear Pizza with a holistic approach to solving its digital marketing needs. We were able to build their website, develop search engine optimization, social media marketing, and email marketing campaigns that have resulted in a 45% increase in new users on their website. 
Cazarin Interactive focuses on developing strategic campaigns and their seamless execution.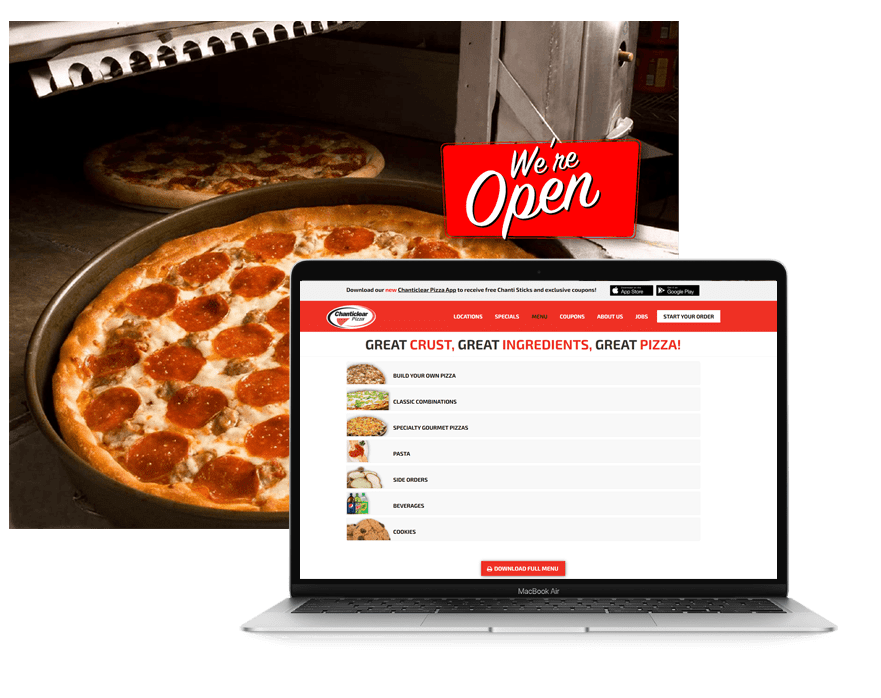 THE IMPACT | Real Results
Marketing campaign
Developed Regional Marketing campaign
Increased sales year over year
Search Engine Optimization


Problem
Having a franchise means there are multiple locations and keywords to optimize for. Chanticlear also needed to optimize their Google My Business pages for each location and encourage reviews from customers on these profiles. 

Solution
We created and optimized Google My Business pages for each location and generated over 200 new reviews by building in features to enable reviews on multiple search and social platforms.
Website


Problem
Chanticlear Pizza had a website that was built with a desktop-first interface, its design was outdated and it was optimized for only one location. When mobile devices make up a whopping 70.5% of their website traffic, their website had to be revamped to engage and retain those users. 

Solution
 Cazarin Interactive developed Chanticlear Pizza's website to give it a modern look and feel. We optimized it for mobile devices to capture their mobile audience, which resulted in a 28% increase in mobile traffic. Further, we optimized the website for each location, which is beneficial to a franchise with multiple locations. 
Digital Marketing


Problem
Chanticlear Pizza wanted to grow its email list, increase its click-through rate, and its presence on social media platforms. Most importantly, they needed to build a strong brand for their franchise, keep existing customers engaged, and entice new customers. 

Solution
As a full-service marketing partner, Cazarin took control of digital asset production, and ensured the accuracy of promotions and specials across all channels for Chanticlear Pizza. We handle all the digital details so that franchise owners can focus on running their businesses. By doing this, we have increased email click-through rates by 442%, significantly grew social media following, and increased the brand's rank in search engine rankings. 
Unique Marketing Solutions

There is no one-size-fits-all approach at Cazarin Interactive. All our marketing efforts are designed specifically for our client's unique needs and it was no different for Chanticlear Pizza. Our 360 marketing approach allowed them to exceed their marketing objectives and we are happy to be a contributing part of their accomplishments. 
Chanticlear Pizza will continue to provide 'Great Crust, Great Ingredients, and Great Pizza' with Cazarin Interactive as its marketing partner.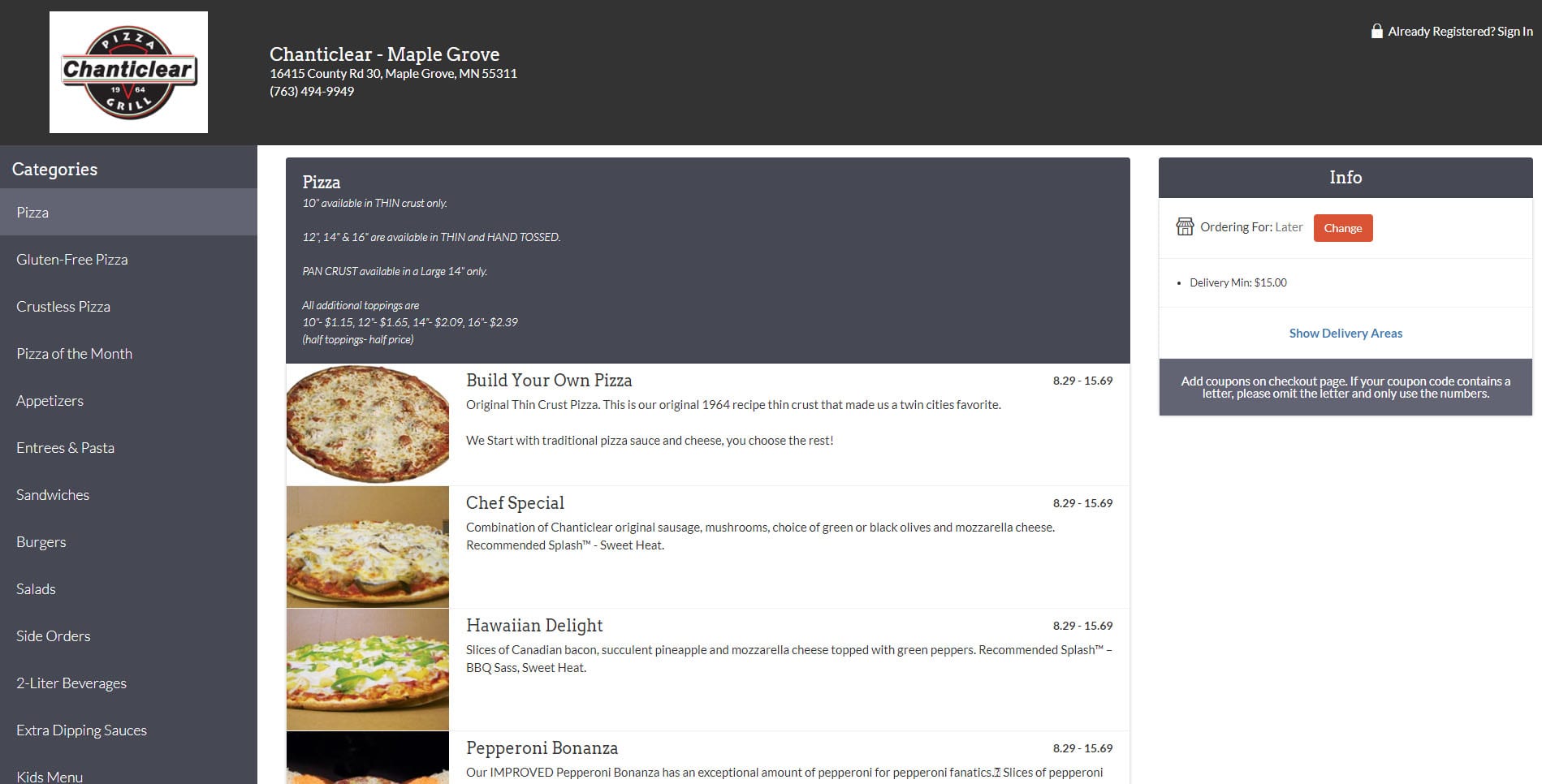 Our work speaks for us.
See for yourself!