Problem
This third generation family of bison ranchers wanted to make their award winning, naturally raised bison meat available beyond the high-plains valleys of Wyoming. But with no web presence or platform to make those sales, it was going to be a challenge.

Solution
Bridger Valley Buffalo reached out to us to help scale their coop of ranchers' business, and sell bison meat at a national level. We built a user-centric website so that healthy eaters across the nation could have flavorful, nutrient-rich Bridger Valley Buffalo meat delivered directly—and safely—to their tables. 
Built for the User Experience

In eCommerce, user experience is everything. We built Bridger Valley Buffalo's website with persuasion architecture, combining their brand with intuitive site architecture and design elements to ensure each user's path—from first encounter to repeat purchase—was built to convert.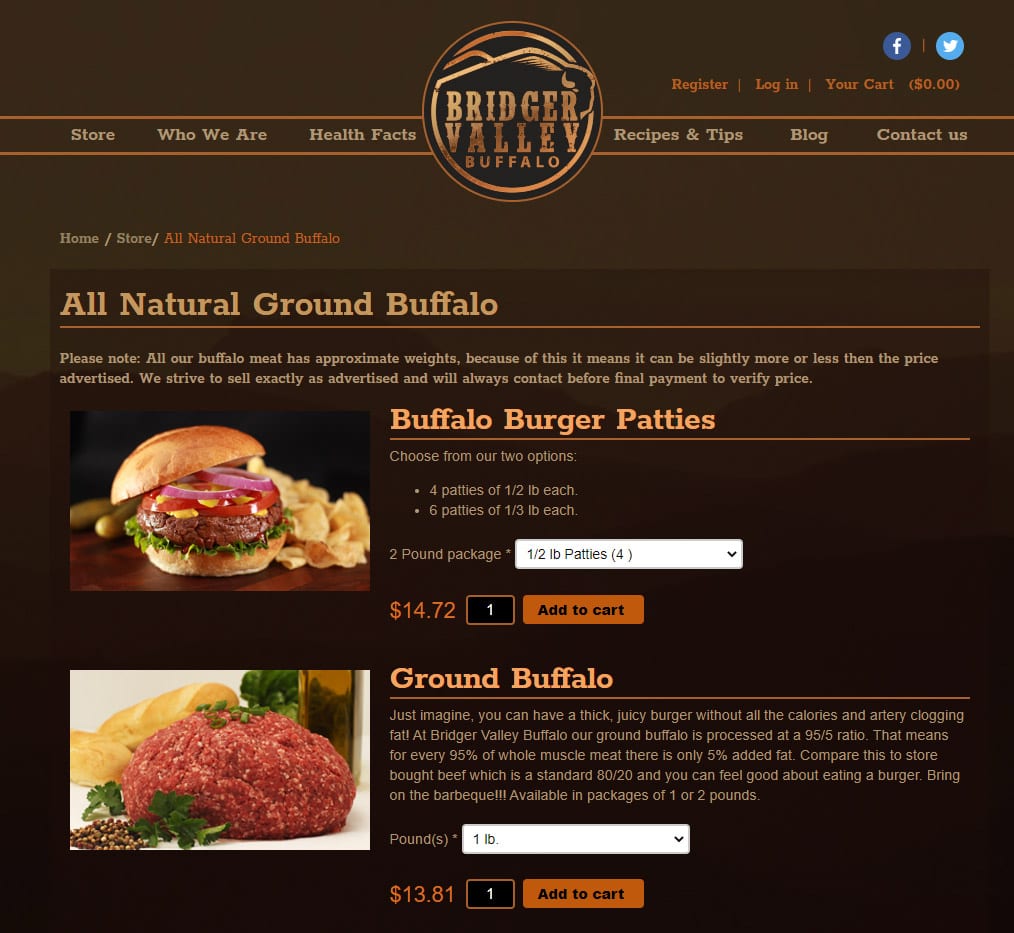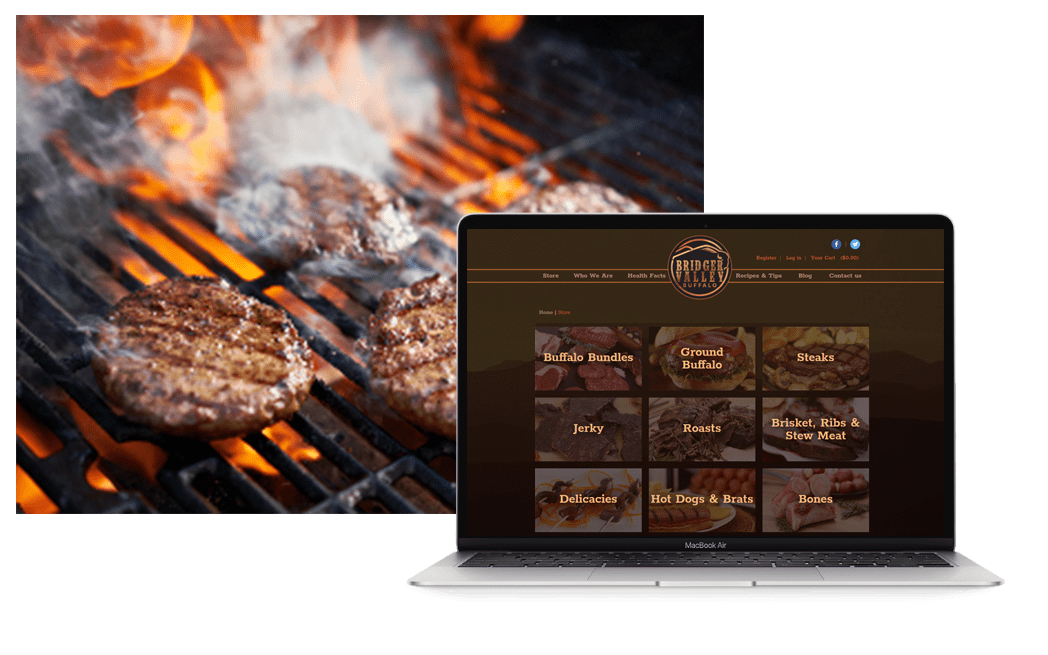 Optimized for Search

At the time of launch in September of that same year, their website was built for search engine optimization (SEO), and has called for minimal enhancement since that time.
A Powerful Story Told

Their website has provided a platform for their story—powerful in its legacy and simplicity—and a means to keep their family of customers aware of new promotions and products, as well as recipes and tips for enjoying their naturally raised, nutrient-rich products.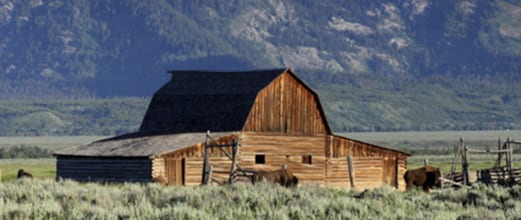 Bridger Valley Buffalo continues to see success from their eCommerce business activities, not only due to their website built for the user experience, but also because of the unique and sustainable nature of their business.

Our work speaks for us.
See for yourself!