THE CLIENT | Boisclair Corporation
Boisclair is a valued partner of ours. Their company focuses on property management. Throughout the years, we have worked together to complete a variety of marketing projects for Boisclair, the biggest being their marketing fusion campaign. 
We have worked to provide them with high quality, 3-D floor plans of their properties to display for their customers on their website. Over the years, we have made many website enhancements to Boisclair's site, in order to keep their page streamlined and up to date to reflect the care and upkeep of their properties.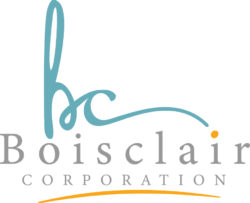 THE IMPACT | Real Results
Developing Brand Guidelines
Developing High Quality 3D Floorplans
CLIENT CHALLENGES | Increasing Brand Awareness
We have developed their branding guidelines and organized the website accordingly. The Boisclair website makes it easy for renters to find apartments and locate specific properties, quickly and easily. Our team focused on providing high quality imagery on Boisclair's website, being in property management we understand the importance of a strong visual positioning, this serves as a "portfolio" for the many properties available, so prospective customers can get the most information possible. We look forward to continuing our business relationship with Boisclair and assisting them in any marketing needs they may have. 
Our work speaks for us.
See for yourself!