Manufacturing Companies
Websites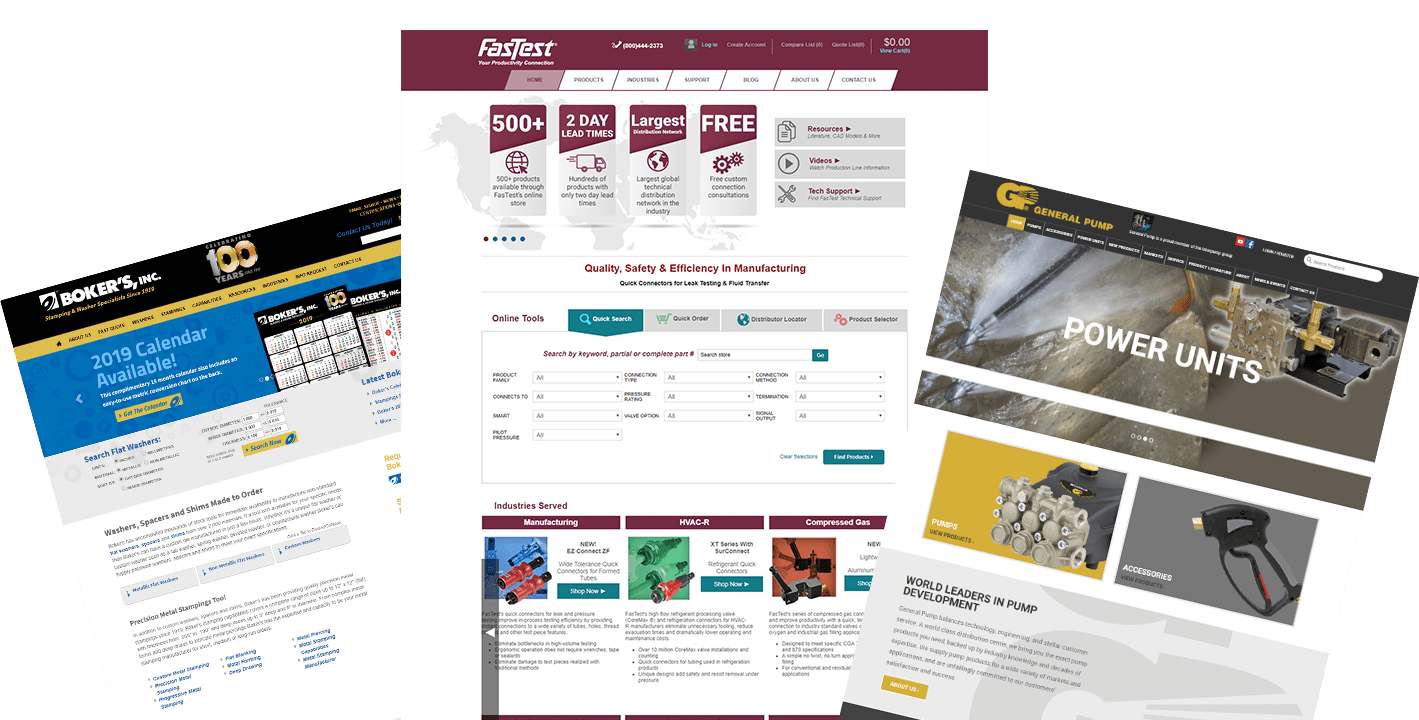 Making a long lasting Business Relationship
  Since 2008 Cazarin Interactive has been Boker's strategic online marketing agency.
When sales started to slow down, Bokers interviewed eight different agencies and settled on Cazarin Interactive because we asked how will you be measuring the success of the project.  For Cazarin Interactive is all about results!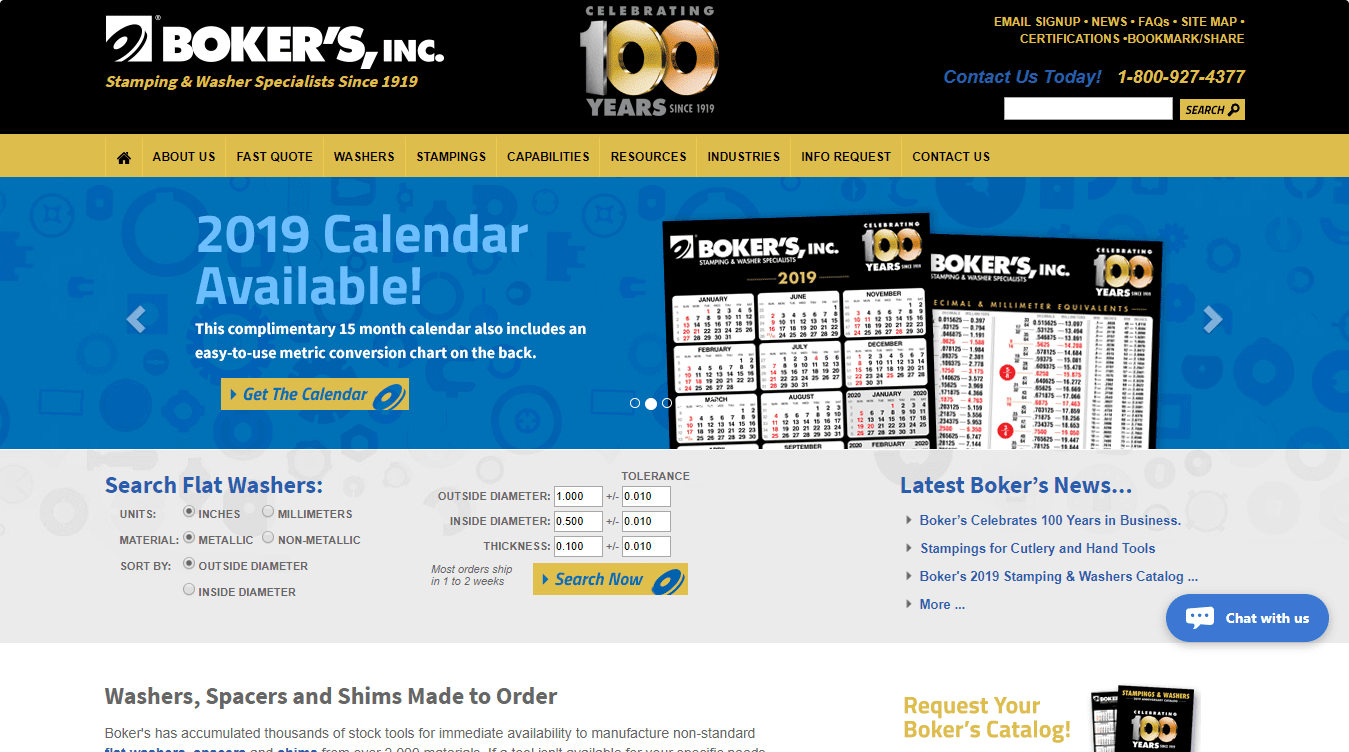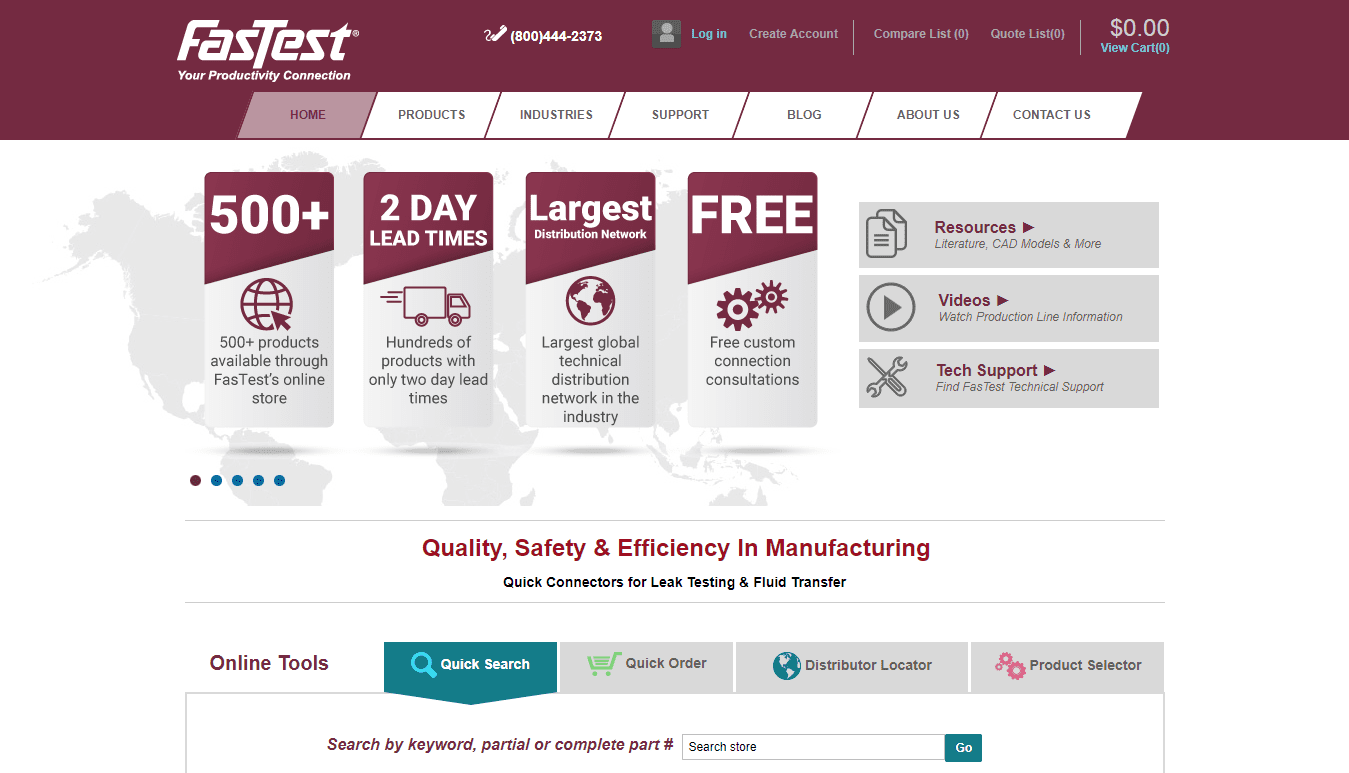 Building Connectors together!
Fastest Inc hired Cazarin Interactive a few years ago.We collaborated in the design and implemented many features to support their distribution channel.
Within the first year the sales of the website increased by 50% due to good Persuasion Architecture.
Creating a Solid business relationship.
General Pump hired Cazarin Interactive to rebuilt its website.The website was Outdated and had old technology.  Cazarin built the website www.generalpump.com and it is being hosted in our servers.
We support and maintain it.
Marketing Fusion
With our Marketing Fusion program, we establish a collaborative relationship with our customers to create a many-faceted marketing campaign. Full-service web design is combined with other efforts, allowing us to become a true extension of our client's existing marketing department. Our work is based on measurable results so we can prove the effectiveness of our collaboration.
Get your FREE Manufacturing Website Assessment!